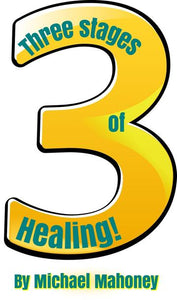 There are several stages of recovery,
1st of all stopping the slide into negative thoughts feelings and expectations,
2nd we have to start learning and re learning how to think differently, and working to make those changes familiar to ourselves, so we can build the core of inner resources, which are needed to ensure we achieve our goals,
the 3rd stage is much like the little bird on the edge of the nest, preparing for its first flight, it has everything it needs, it has its strength, and ability to fly, it has learned to recognize its instinct to be afraid when there is a threat, and it now has to make the decision to enter the big scary world, and take that leap of trust in itself and all it has learned to fly the nest.
But it also has to learn to find food, to interact with others, to be alert to dangers and threats.
 
For us the 3rd step is to recognize we have what we need to be successful, we don't have to live in the past, we can use our new learning to help us once again get out and live life to the full.
The Free - Three Stages Of Healing was developed with people like you in mind. We structure every program to maximize outcomes for you.

Inventory Last Updated: Dec 08, 2023