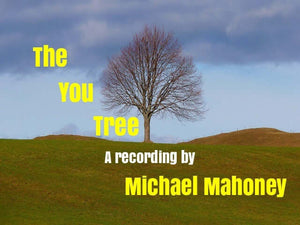 Imagine planting a seed...
and you nurture the seed, and in time it grows into a strong tree.
You soon realize aspects of this tree remind you of yourself and how important it is to nurture yourself so you become resilient, able to withstand the winds of change and bend flexibly so you can continue to grow. Imagine!
Listen to the sound clip:

 Click here. 
The full track is approx 16.1MB and approx 17.41s in length
 Suggested listening once a day for 5-10 days and then once a day as preferred.
Disclaimer: Like all hypnosis recordings, this product is not suitable for those with epilepsy, schizophrenia or any personality disorder. Use only in a safe environment. Consult with your medical professional before use if in any doubt of its suitability for your particular health circumstances.  The user takes responsibility for all outcomes; results may vary. 
(Session commences after safe listening suggestions)
By using this recording you agree to terms and conditions of use. 
Full T&Cs of use can be viewed here
The Single Session - The YOU Tree was built with people like you in mind. We work hard to make your life easier. Every. Single. Day.

Inventory Last Updated: Dec 02, 2023