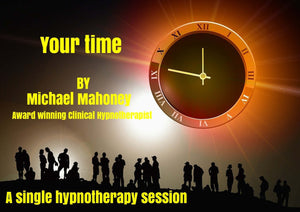 No matter where you are on your journey through life...
there is a place for you. When you decide to move on, there is a place waiting for you when you stop.
This recording encourages you to recognize your own uniqueness and how special you are as an individual.
It encourages letting go of things that may hold you back and encourages positive thoughts to sink deeper into your awareness. 
Listen to the sound clip.  Click here 
The full track is approx 16.7MB and approx 18.17s in length.
 Suggested listening once a day for 5-10 days and then once a day as preferred.
Disclaimer: Like all hypnosis recordings, this product is not suitable for those with epilepsy, schizophrenia or any personality disorder. Use only in a safe environment. Consult with your medical professional before use if in any doubt of its suitability for your particular health circumstances.  The user takes responsibility for all outcomes; results may vary. 
(Session commences after safe listening suggestions)
By using this recording, you agree to terms and conditions of use. 
Full T&Cs of use can be viewed here.
Every product is unique, just like you. If you're looking for a product that fits the mold of your life, the Single track - Your Time is for you.

Inventory Last Updated: Dec 02, 2023