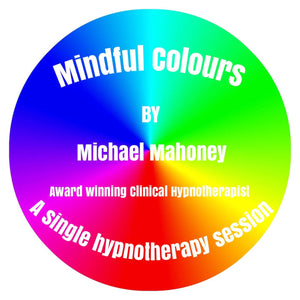 Colours evoke different emotions. 
Take time to lose yourself in the quietness of your thoughts and gentle relaxation as you follow this gentle recording.
For many people, colour invokes positive thoughts feelings and emotions. Even the colour black, so often deemed to be a negative colour can be positive.
What does the colour white bring? or blue ? or red? or yellow? and others?


Listen to the sound clip:  Click here
The full track is approx 24.2MB and approx 26:28s in length
Suggested listening once a day for 5-10 days, and then once a day as preferred.
Users take responsibility for all outcomes, results may vary. 
(Session commences after safe listening suggestions)
Life is too short to live without the Mindful Colours - Single Session. Be happy. Be Content. Be Satisfied.

Inventory Last Updated: Dec 08, 2023