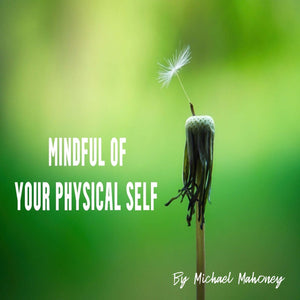 This track encourages you ...
to find the most comfortable part of yourself, then zoom in to the calmness, then expand it to other parts of your body, encouraging you to deepen the calmness and comfort and also become more aware of your physical self.  Helping to understand the all-important mind-body connection.
A favourite of many, bringing calmness and comfort, especially useful after a busy day, or for use as part of a self-care regime.
Listen to the sound clip      click here
The full track is approx 16.6MB and approx 18.12s in length
 Available on MP3 Download.  
Suggested listening once a day for 5-10 days, and then once a day as preferred.
Users take responsibility for all outcomes, results may vary. 
Life is too short to live without the Mindful of your physical self - Single Session. Be happy. Be Content. Be Satisfied.

Inventory Last Updated: Dec 08, 2023