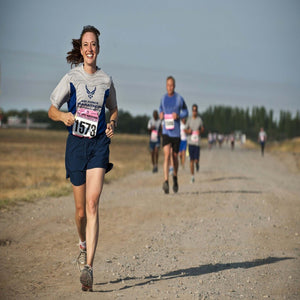 The Burnout Audio Program 75
Immediate streamed version.
(Developed and structured for burnout sufferers)
No worries about downloading or syncing devices - just click a link!
Buy it, and get immediate access to all streaming links.

You have 365 days of use. Enough for listening to the whole program 4x if you wanted!   And ... time to listen to favourite tracks in-between too!
 This treatment system can be used as a stand-alone program or part of an existing health/recovery regime.  This program is an aid to recovery - you don't have to walk the walk of recovery alone!
Do you feel overwhelmed,
emotionally drained, and
unable to meet life's day-to-day demands?
If so, you could be heading for burnout.


Burnout is a state of emotional, physical, and mental exhaustion caused by prolonged stress. When you also perceive that you have little control over the source of the stress, then its negative effects are amplified further.

Although burnout, is most often caused by difficulties at work, it can also be the result of difficulties in other areas of life, such as parenting, caring for an older relative, excessive exercise and romantic relationships.

People who have experienced burnout know all too well how long it takes to recover. Fatigue seems to linger forever, and we have a difficult time resuming our normal activities.
The time to recover from burnout varies and depends on the severity of the burnout, the individual, and the level of support received from work and our loved ones. 
The sooner you identify burnout symptoms and act upon them, the better!
Our program is designed to speed your recovery and the quality of your recovery by helping to rewrite limiting and negative thought patterns which may be aggravating or sustaining the condition.

The reality is, even though the fatigue that accompanies burnout is often felt in the body, the condition has clear physiological markers such as disturbances in the levels of several stress hormones, the good news is that most of the time burnout is a state created by the mind.

Your mind is creating this feeling of fatigue and lethargy to protect you from overwork and the damaging effects of prolonged stress.

Why is this good news, you may ask? The reason is that if the mind is creating a state of burnout, then we can also harness the power of the mind to address the root causes of the condition to speed recovery from it.
Burnout is not an indication of weakness or an inability to cope. On the contrary, it is often indicative of:
being dedicated to working professionally,
having a strong work ethic,
being caring and sensitive to the needs of others, along with,
a reluctance to let others down.
High prevalence groups include:
health care professionals,
business executives,
people working to tight deadlines,
the self-employed,
teachers,
Generally, anyone who is constantly busy, including mums and dads.  In short, no one is immune from burnout, if the right circumstances present themselves. 
Michael Mahoney, the creator of the highly acclaimed IBS Audio Program 100, and many other innovative health products since has focussed on alleviating the pervasive problem of burnout.


Michael's 36 years of in-practice experience as a therapist, in treating thousands of patients many of whom reported symptoms of fatigue and burnout, along with his occupational health experience, as well as the latest scientific research, have gone into this program.

With a structured approach, paced over 75 days (with some breaks included) this programme includes:


  1 x Introductory session
 16 x Interlinked sessions
  1 x Suggested listening schedule
  1 x Booklet
This is an impressively structured program. It addresses the problem from several different angles and gives your subconscious the time to learn and adjust to new information.  It is structured and progressive. 
Compare the cost to 16 x in-office sessions!
The length and structuring of the program make it more effective and makes the results more durable.  We have a proven history of creating health-focused audio programs going back to 1998.  
As you can see it is a comprehensive program which is designed to:
aid improved sleep,
reduce physical tension, and most importantly
address the most common thought patterns that lead to burnout and which often keep us stuck there once the condition sets in.
We believe this program will provide aid in developing foundations for recovery, and when combined with lifestyle/work-life adjustments will speed your recovery further and help to get you from feeling fatigued to fantastic.
We have to relearn that despite the pressures and demands and deadlines made upon us, we are humans, not robots or machines.  Taking time for yourself, and taking part in your own healing can be natural and satisfying.     This program is an aid to help you achieve these important aims. 
 Like all self-help health resources if you are in any doubt about using this program please consult your medical professional before use. 
Get your program at a sale price today!
The Burnout Audio Program 75 | Immediate Streamed Version is the yin, to your yang. You've found what you're looking for.

Inventory Last Updated: Dec 08, 2023