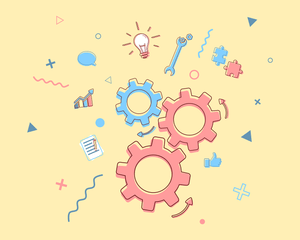 The Benefits and Uses of Hypnotherapy with IBS Patients
IBS Masterclass with Michael Mahoney, an award-winning hypnotherapist.
Online (Zoom) One-to-one tutorial day
> Just one new IBS client recovers your fee <
This IBS Masterclass with me, Michael Mahoney, is designed for hypnotherapists wanting to master working with IBS clients and patients and boost revenues.
The training can lead to years of profitable work for your practice.
If you are new to hypnotherapy and keen to build on your basic training or are a seasoned practitioner, this workshop is for you.
I have been teaching my IBS Protocol since 1999 and using it in my practice since 1994.
Since I began teaching, this IBS Masterclass has made a welcomed difference to many hypnotherapy practices and IBS sufferers.
For full details of this One-to-One IBS Training for Hypnotherapists - click here.
A full day of IBS-specific learning, including structuring and delivering IBS sessions to IBS patients.

A proven and successful IBS protocol

From first meeting your IBS patient - to cheerfully waving them off, it's all covered. 

Everything you need to start seeing IBS patients immediately.

A proven income generator for you and your practice. 

It's a Shortcut to success - avoid costly mistakes, and tread a proven successful path to increased income and reputation building.

Learn how to diffuse resistance to change, build rapport, and quickly dispel client self-limiting beliefs - and lots more besides.

Stand out from the competition, become the go to person in your area for IBS TREATMENT
IBS training for hypnotherapists.
Spend time with one of the most experienced IBS practitioners to really understands the IBS condition. Benefit from my thousands of hours of experience working with IBS patients over 31 years.

When you attend this One-to-One IBS Masterclass Day, 

you invest in yourself, your practice and your IBS clients/patients. Your patients can become your best ambassadors!

The IBS patient population continues to grow and needs more therapists with proven in-depth knowledge of the IBS condition and how to manage it.

Whether you are new to practice or a seasoned practitioner, we will go at the speed you need to feel confident in the information you learn.

It is delivered with patience and humour—a proven structured approach which has stood the test of time and continues to achieve results. 

And, of course, you will join the ranks of those practitioners who personally generate high success rates.

Unlike some who merely quote what 'research shows' from various scientific papers, you will be shown how to create your own statistical and practical success
Click this link for detailed information on this proven IBS Masterclass. Become part of the IBS Solution!
If you have any questions - please ask!
The IBS Masterclass Day was built with people like you in mind. Something to keep you happy. Every. Single. Day.

Inventory Last Updated: Dec 02, 2023