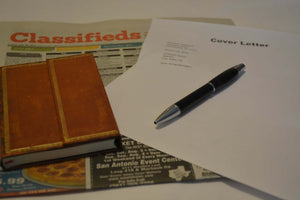 (Note: To use on your smart device you need to download this program to a desktop and sync your files, or add it to your iCloud storage.  
If you are unsure how to do this, we suggest you purchase the streamed version which will send daily links to you - eliminating the need for downloading and syncing). Go to the Streamed version
Redundancy and Unemployment 
Get your special price today!
are difficult challenges for all those seeking new positions. In the current employment climate, the difficulty is all the more acute.  Dealing with the distress of being Laid Off, managing the emotion, the unfairness of it and getting back in front of potential employers as soon as possible should be an urgent goal. 
This post redundancy support audio program
is available on MP3 download and shortly in the Streamed version.  CD Sets suspended until the Pandemic is over. 
As a company we have made it our business to respond to the difficult challenges our customers face in life; our structured audio programs have been effectively doing this for more than 22 years.
7 tracks with over 130 minutes of structured recording

and a suggested listening schedule. 

MP3 download and Streamed Version tracks are the same as CD Set.
The ideal audio program for the recently jobless.
Product Description:
Job loss stress is a major saboteur of achieving your goals and dreams. It's natural to feel down and drained and rejected, angry and frustrated but only for a while.  Then you need to pick yourself up and move on – but how?  First remember it was the job that was no longer required, not you, or your skills or talents and gifts!!
Our job loss stress audio program may prove invaluable to you.
Whether its called being laid off, (UK/US), redundancy (in the UK) for those who have lost their jobs the impact is the same.
For many it means financial
uncertainty and an unexpected emotional roller-coaster ride which so often seems outside of your control.   Loss of status, loss of peace of mind, reduced inner feelings of security, and much more are eroded or disappear altogether.
job loss stress audio program …
may well be just the thing you are looking for to help you at this difficult time. Fortunately when you focus your mind and get over the initial shock, sadness, disappointment, anger (and other emotions too) out of the way, with a little guidance you will find, that your future is within your control.  
The emotions are fine when you understand them and you realize they are a natural part of the process of letting go.  They can be scary when you don't expect them.
our job loss stress audio program …
called Laid off, Move on is a self-help / self-development audio program which is one of the tools you can use to help yourself to move on.
By picking yourself up and believing in yourself once more you can move on, and very often to something better. It is important also to believe in your skills and abilities. Remember it is the job that is no more, not your skills, talents or gifts, and everything else that makes you the person you are.
The program comprises of:
Session 1: Preparing the way: (Approx running time 16:16)    
Introduction by the author,
the validity of emotions,
recognizing destructive emotions,
the authors' experiences and how he understands those emotions.  Sound clip
Session 2: Understanding the process: (Approx running time 32:41)
The sequence of events,
the mind/body connection,
outlining how thoughts produce physical responses,
three levels of energy,
shadow fears,
the three stages of recovery,
the light at the end of the tunnel,
changing and adapting. Sound clip
Session 3: Relearning to relax mind & body: (Approx running time 19:24)
Re-learning to relax,
switch negative thoughts to positive,
focusing on strengths,
acknowledging your control,
each moment an end and a new beginning and more.
Using gentle hypnotherapy processes which include imagery, suggestion, and positive statements the listener is able to help themselves to think and feel more positively. The author has successfully used these types of processes to help people in his busy medical centre practice for 30 years. Sound clip
Session 4: Positive focus and encouragement: (Approx running time 17:09)
Reinforcing calmness and your positive thoughts,
developing confidence,
recognizing a willingness to learn,
defusing negative thoughts,
developing positive thought patterns.   Sound clip
Session 5: Special Moments: (Approx running time 20:03)
Insulated in safety, 
letting go of negative thoughts,
replenishing energy,
pushing back boundaries and limitations and more. Sound clip
Session 6: Bonus Track: (Approx running time 16:11) Entitled 'Learning to be more' ~ taken from our Confidence & Self Esteem program - because it fits!
Slowing down thoughts,
letting go,
developing comfort in mind and body,
quiet positive reflection,
developing emotional strength and more.   Sound clip
Session 7: (Approx running time 10:03)
Ambient music to relax the mind and body
>>This product is eligible for our Disaster Recovery Plan <<
The Laid off - Move on MP3 Download is far and away, one of our most popular items. People can't seem to get enough of it.

Inventory Last Updated: Dec 08, 2023